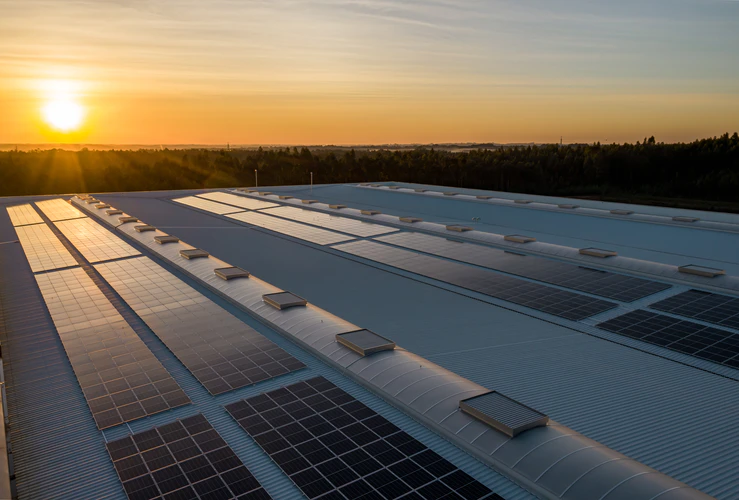 For those who think the journey to going solar ends once the rooftop solar power panels are installed, we have some news for you! There's no doubt solar energy systems are low maintenance, reliable energy sources But like anything else, components of a solar system can occasionally malfunction. Solar monitoring helps one find potential malfunctions and fix them before they significantly impact solar production and electricity bills.
While failure in the rooftop solar PV plant can cause a hole in your pocket it can lead to inefficient production. Teqo's softwares such as SolarPulse help asset owners to optimize the performance of their rooftop solar PV plants, generating more power. We offer a comprehensive solution which includes data acquisition hardware, cloud-based monitoring software and advanced analytics for solar PV plants. This ensures the asset owners that no damage is caused and the operations are run smoothly.
Troubleshoot your solar system
Monitoring your rooftop solar power panel output is a great way to track how well your solar power system performs. It's an easy way to see the amount of energy you've produced and follow the proper power output of your system. Here are a few ways on how to troubleshoot your rooftop solar power panels manually:
1) Check for shade and dust on solar panels
If your

rooftop solar power

panels are obstructed by shade or dust, it can lower the sun rays' consumption. Resulting a shrinkage in energy production.
2) Check the weather 
If there is a shift in weather from cloudy or rainy days compared to its usual bright and sunny, you may experience a slight decrease in solar energy production. When the weather clears out,  the energy production is restored. 
3) Check your network connection 
A stable internet connection is a must for real-time monitoring. There is no way to monitor your system remotely if the system loses internet access. 
While the above mentioned issues can be resolved manually, major malfunctions in the solar power plant can be minimized by Teqo's Remote Solar PV Monitoring System.  Our predictive analytics algorithms and condition-based remote monitoring solution help the plant owners ease up while our analysts take advantage of domain expertise, real-time data monitoring, historical experience and trouble-shooting guide to give timely inputs to the site team to improve plant performance.
Some of the benefits of monitoring with TEQO's Software Suite
Monitoring with a software suite is crucial in keeping your solar power plant running and getting the best out of it. Here are the benefits of monitoring-
 Minimised cost for repairs 

 Reduced risk of system failure

 Increase in equipment efficiency 

 Performance maximisation 
You can also contact the dedicated team at Teqo Command Centre (TCC) to keep your production up and running.  At Teqo, we have industry experts and analysts who keep a proactive watch on the plant performance, keeping the owners up-to-date through effective reporting.
Conclusion
Failure in solar panel components can lead to very high costs in terms of repair cost, revenue loss, and damage to your reputation. Mahindra Teqo's Remote Solar PV monitoring system ensures that the photovoltaic cells of your solar panels are working appropriately by tracking the power output of your solar system. With remote solar monitoring and analytic solution, you are given real-time visibility into the number of kilowatt-hours of electricity your solar panels are producing. It also ensures you save big on any kind of malfunction, know the issue in real-time and take corrective action immediately. It comes in 3 different variants and starts at just Rs. 299/month.