Ranked #1 Solar PV O&M Service Provider in India
(Source – GTM Research , A Wood Mackenzie Company)
Mahindra Teqo is a new age tech-enabled Renewable Energy Asset Management offering from the flagship Mahindra Group – A USD 20.7 Billion Group spread across 100+ countries. Mahindra Teqo offers complete suite of products & services for streamlined asset management to help global renewable industry maximize returns from your RE assets.
Mahindra Teqo bring to the industry cutting edge Renewable Asset Monitoring solutions, Operations & Maintenance, Asset Management services and Performance analysis services with more than 6 years of experience and a total portfolio (O&M + SCADA) of over 4GWp under management.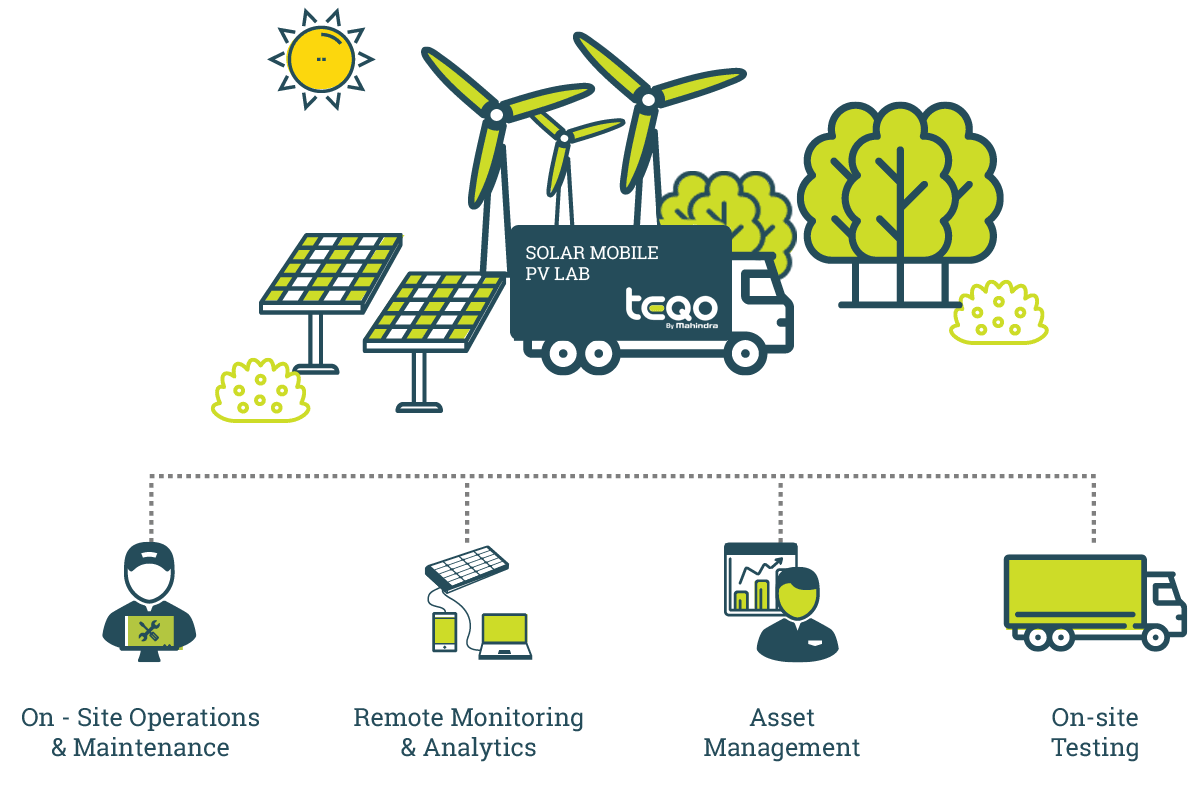 CUSTOMER SATISFACTION INDEX
Any Device, Any Network, Any Protocol
Comprehensive solar PV asset monitoring and management applications with informative dashboards built using our domain expertise in renewable energy industry.
"Proin blandit metus vel magna dignissim varius. Morbi enim lorem, sollicitudin vitae ante nec, rutrum venenatis neque. In mi augue, iaculis nec dui ac, condimentum consequat velit. Ut et metus justo. "
"Proin blandit metus vel magna dignissim varius. Morbi enim lorem, sollicitudin vitae ante nec, rutrum venenatis neque. In mi augue, iaculis nec dui ac, condimentum consequat velit. Ut et metus justo. "
"Proin blandit metus vel magna dignissim varius. Morbi enim lorem, sollicitudin vitae ante nec, rutrum venenatis neque. In mi augue, iaculis nec dui ac, condimentum consequat velit. Ut et metus justo. "